Pulaski County High School


Class Of 1978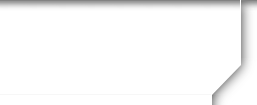 Message Forum
03/20/12 11:38 AM
#106

Happy Spring Everyone!!!!!
05/11/12 06:58 AM
#107

Hello,hope everyone is doing well,i was reading the coments about who was older i wonder if im the oldest in the class,back in school we thought it was cool 2 b older,im 53 now DEC.11 58,like i heard a guy say getting older ant for sissys,lol older and wise,I get up in the morning and it takes awhile 2 get going ,when i was younger mom said school years would b the best years of my life boy was she ever right.boy parents really know what they were talking about lol and wild bill grin,glad 2 see ya on here ROCK +ROLL +GOD BLESS EVERYONE
06/13/12 11:04 PM
#108

Thirty-four years ! Over 10% of us have passed on that we know of. Some that haven't been accounted for or haven't joined the "78" web site could have gone on as well. I'm thankful to be living, but I haven't earned or deserve that right. I've been through unimaginable stress for several years now. If I was an average person I'd be insane. I was already halfway there so I've been able to cope. Mercy... pray
08/16/12 11:18 AM
#109

When and where is our 30th class reunion ??? I can't wait!!
08/16/12 01:18 PM
#110

Hey Mary, soooo great to hear from you girl!!!! We had our 30th reunion 4 years ago and it was a HUGE success!!!! The reunion committee should start having meetings soon to start planning our 35th reunion which will be held next year (2013).
12/14/12 10:29 AM
#111

Hello Classmates, I wanted to wish everyone a very Merry Christmas and a Happy New Year. I might be over 50 but I can't wait until our reunion next year to party again with everyone! Give me a yell if you need any help with planning or anything at all. Also the class of 83 is looking to have their 30 year reunion during homecoming next year.

Peace out-
03/11/13 08:24 AM
#112

It's Reunion time!!!! Keep checking back for updates and keep your contact info up to date!!
01/04/14 09:23 AM
#113

I was talking to some folkes at work last night and they were saying Winston Baker is very sick ,think they said something about fourth stage of cancer ,hope this isnt true but i got a bad feeling ,sending prayers to him and his family and a fast recovery. Get well soon Hammer.
01/04/14 10:10 AM
#114

Thanks James for the note about Winston. He and his family need our thoughts and prayers!!!
01/04/14 11:18 AM
#115

Thanks James for the information. All of us need to send out our prayers to him and his family. If you hear anything else please let us know. Have A blessed day.
01/31/14 12:43 PM
#116

I just heard last night Winston Baker passed away from what i here he had a rough time of it ,prayers to the family RIP you will be missed hammer lives on in a better place.
01/31/14 01:37 PM
#117

When did Winston pass away ?
01/31/14 02:04 PM
#118

Yesterday afternoon dont know the time sorry.
01/31/14 05:27 PM
#119

Ok. Thank you so much for keeping me posted James. Hope you have a Blessed Day.
08/08/14 02:30 PM
#120

Wow! It's hard to believe that 8 of "us" have passed on in 2014 and the year is not 2/3 over yet. So sad...49 of "us" are gone from the Earth. Thanks Dale, for all that you do and maintain!
08/30/14 11:04 PM
#121

I'm sure that many of you know this. But, sadly, Terry Spangler passed away either Friday night or very early Saturday morning. Pray for his family. I'm not sure of arrangements.
08/31/14 12:16 AM
#122

What happened to Terry ? So sad.
08/31/14 08:17 AM
#123

Terry Meade told me and I found this in the Roanoke times: Terry Lee Spangler, 54, of Dublin, passed away Friday, August 29, 2014. Arrangements by Mullins Funeral Home, Radford.

So sad to have lost yet another classmate and 2 in one week! Prayers to the families that peace may find them.
08/31/14 11:24 AM
#124

So sad to hear about Terry, I have fond memories of him. We had behind the wheel, driver Ed together, and home room. We had talked a couple times on fb., God bless his family
09/01/14 01:08 PM
#125

PRAYERS FOR TERRY'S FAMILY AND LOVED ONES!! WE HAVE LOST SO MANY CLASMATES, MAY THEY ALL REST IN PEACE!! <3
08/05/15 04:18 PM
#126

Debbie (Craig) Seagle is not in our class. I think she may have been in the class of 76?? There are no plans that I've heard of for another reunion attempt since our failed attempt for a 35th.
05/09/18 12:25 PM
#127

REGISTER NOW for our 40th Reunion!!!! I hope we don't have to cancel like we did for our 35th because of lack of interest!!!
08/15/18 08:28 AM
#128

40th Reunion >>> YOU CAN STILL COME EVEN IF YOU HAVEN'T REGISTERED. Friday at the train station is free (donations appreciated for food). Saturday night will be $50 at the door which includes Prime Rib dinner and drinks!! PLEASE COME OUT AND SEE US!!
08/20/18 07:36 AM
#129

Another amazing weekend! Ten years have passed since the last reunion. That's nearly 520 weekends (October 2008). It was a pleasure to lay aside a couple of days to catch up with old classmates and friends! Some made a huge sacrifice in traveling great distances to socialize, visit, and reminisce about the past, discuss the present, and speculate on the yet-to-come. I didn't want to leave the Merc on Saturday night. I was absorbing the whole scene. My heart was overflowing with different emotions; joy, sadness, thankfulness, appreciation, camaraderie, friendship, respect, awe, admiration, etc. I left with a deeper realization of "who we are". We survived the merger of being from rival high schools and gradually layed down our guards (Dukes and Orioles) and made the transition to gel and conform into a class of unity and respect for our fellow Pulaski Countians. We went from being 8th grade punks to 9th grade punks (the youngest class in the school), to being "one". We will always have the distinction of being the first class to fully go through the transition and through all four years of PCHS. I know I never talked much back in school. I was pretty invisible and unknown. But my mind was always thinking, and my heart was always desiring to be loved and accepted. I hope that I can make up for some of my shortcomings and inadequacies from the past by conveying my thoughts to the readers of this wonderful web page. It is truly an anchor and a refuge for those classmates who wish to "come home and visit" our friends and family (PCHS '78). May we all love and be loved. In closing, I want to thank the class officers and the reunion committee for all of their efforts over the years. Through their unselfishness, they have given their time and creativity to strengthen the bond of "The Class of '78", and moreover, for as long as we remain on the Earth, they have helped to reunite and solidify a chain that cannot be broken.
08/22/18 01:00 AM
#130

I'm sorry I missed the gathering at the train station. The entire weekend was great. I think Ed enjoyed himself as much as I did. Having dinner at the Merc really brought back memories for me. I am thankful for the people who worked so hard putting the event together and for the ones who took time out of their busy lives to come home and reminisce of days gone by. We are looking forward to the next one.