Pulaski County High School


Class Of 1978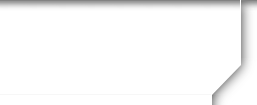 In Memory
Enoch Dunnagan Jr.
Enoch Sherrill Dunagan Jr., 54 of Pulaski, went to be with the Lord on Sunday, Jan. 12, 2014 from his home. He was born on Nov. 19, 1959 at Martinsville, the son of Enoch Sherrill Sr. and the late Shirley Jean Rash Dunagan.
He is survived by his wife Lisa Marie Dunagan; two sons, Christopher Dunagan and Brian Dunagan and wife; one daughter, Melissa Michael Southern; his father, Enoch Sherrill Dunagan Sr.; one brother, Richard Dunagan Sr.; one sister, Carla Dunagan; four grandchildren, Alexis Dunagan, Chandler Southern, Xoie Dunagan and Noah Lytton and three nieces and two nephews.
Funeral services will be Friday, Jan. 17 at 2 p.m. at the Abundant Life Ministries, Pulaski with the Rev. Randall Lawrence officiating. Burial will follow in Oakwood Cemetery, Pulaski.
The family will receive friends during visitation at the Ministries on Friday from 12 p.m. until service time.
The family is in the care of A. Vest and Sons Funeral Home, Pearisburg