Pulaski County High School


Class Of 1978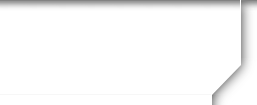 In Memory
Don Skeen VIEW PROFILE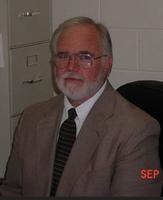 Skeen, Donald Wade, 71, of Midlothian, VA passed away in his home on August 5, 2018. He was preceded in death by his wife, Evelyn Flora Skeen; parents, Clarence and Leona Skeen; father-in-law Bennie Flora; and sister, Barbara Gibson. Don is survived by his children, Kristin Skeen, Jenny John (Bill), Jason Skeen (Shelley), and Kim Kirtner (Patrick); nine grandchildren; brother, Larry Skeen; beloved friend Lee Horgan; mother-in-law Ruth Flora; and many in-laws, nieces, nephews, and friends. Don was born and raised in Powell Valley, VA where he developed the "country boy charm" that touched thousands over the course of his influential life. He graduated from Milligan College, then taught and coached at Pulaski County High School in Dublin, VA. In 1996, Don moved to Midlothian, VA and continued his teaching and coaching career at Manchester High School. Don earned his Master's Degree from Radford University and moved into school administration at Manchester and Midlothian High Schools, then became Principal of Bailey Bridge Middle School where he was named Administrator of the Year. After retirement in 2009, Don served as Interim Director at Appomattox Regional and Maggie L. Walker Governor's Schools. While Don was devoted to his career, his greatest pride and joy was in his children. His unconditional love and support for them was a testament to his Christian faith. He was known as a person of integrity who treated every person with dignity and respect, believing in their ability to succeed. The influence he left on the lives he touched is immeasurable.The family will receive friends on Friday, August 17 from 6 to 8 p.m. at Morrissett Funeral and Cremation Service, 6500 Iron Bridge Rd (Rt 10), N. Chesterfield, VA 23234. A Celebration of Don's Life will be held on Saturday, August 18 at 2:00 p.m. at Tomahawk Baptist Church, 12920 Hull Street Rd, Midlothian, VA 23112. In his memory, an endowment scholarship has been established at Milligan College. In lieu of flowers, those wishing to honor Don's life may contribute to the Donald Skeen Memorial Endowment, PO Box 750, Milligan College, TN 27862. Gifts can also be made online at www.milligan.edu/donate, simply include Donald Skeen Memorial in the dropdown menu.
https://www.morrissett.com/obituary/Donald-Skeen/Midlothian-VA/1809314
Click here to see Don's last Profile entry.