Pulaski County High School


Class Of 1978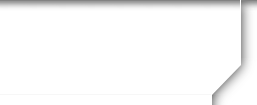 In Memory
Geoffrey Turner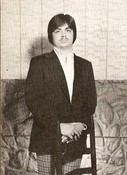 Geoffrey "Geoff" L. Turner, 41, of 1628 Locust Hill Road, Max Meadows.
Geoff went to be with his Lord Tuesday, April 10, 2001.
He was born on November 25, 1959 in Pulaski, and was the son of the late Harvey B. Turner.
He graduated from Pulaski County High School, New River Community College
and Wytheville Community College. He worked at Pulaski Community Hospital, Radford
Community Hospital, Radford Arsenal and was founder and owner of Friendship Gardens,
Locust Hill in Wythe County.
"If the end of the world were immanent, I still would plant a tree today." OTTO FRANK
Surviving are: mother, Dorothy East Turner of Max Meadows; sister and brother-in-law, Peg and Ken Riggle of
Staunton; brother and sister-in-law, Jack and Jean Turner of Winchester; three special
friends, Ike Huff, Sandy and Marlene Hughett, all of Max Meadows; special niece, Lexie Lovell of Max Meadows and
several other nieces and nephews.
Funeral services will be held Friday at 2 p.m. from the Stevens Funeral Chapel, Pulaski,
with Rev. Sonny Ayers officiating. Burial will follow in the Draper's Valley Pentecostal
Holiness Church Cemetery, Wythe County. Visiting will be this evening at Stevens Funeral Home
where the family will receive friends from 7 until 9 p.m. Arrangements by Stevens Funeral Home, Inc. in Pulaski.