Pulaski County High School


Class Of 1978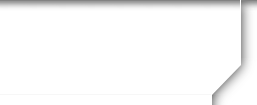 In Memory
Debbie Thompson
Debbie Lee Thompson
(August 9, 1959 - March 23, 2017)
Debbie Lee Thompson, age 57 of Radford passed away Thursday, March 23, 2017 at Roanoke Memorial Hospital.
She was born August 9, 1959 in Pulaski County. She is preceded in death by her mother, Margaret Thompson; grandmother, Cleo Thompson and a sister, Brenda Manuel. She was an employee of Bond Cote with over 15 years of service.
Surviving- Son and Fiance'- Jonathan Chase Thompson and Allissa Jamison-Radford Grandson- Michael Chase Thompson
Sister- Sandra Eanes-Indiana,
Twin Sister-Terri McMillian- Dublin.
Childhood friends- Lou Bratton, Betty Whited, & Dana Saunders.
Boyfriend- Jesse Goad, Jr.
Memorial services will be held Monday 6:00 p.m., March 27, 2017 in the Bower Funeral Home Chapel, Pulaski. Visitation will be Monday from 5:00p.m. until service time at Bower Funeral Home.