Pulaski County High School


Class Of 1978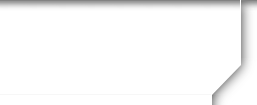 In Memory
Douglas Linkous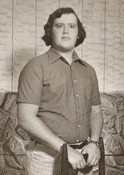 Douglas Eugene Linkous Jr., age 52, of Pulaski, died Sunday July 24, 2011 at his residence.
He was born Dec. 21, 1958 in Pulaski and is the son of Margaret Linkous and the late Douglas Eugene Linkous Sr.
He is survived by his two children, Jason Linkous and his wife, Ina Donoso, of Blacksburg, and Nicki Linkous of Pulaski; four sisters, Helen Graham and her husband, Garry, of Pulaski, Susan Goodykoontz and her husband, Joseph, of Dinwiddie, Peggy Porter and her husband, David, of Ladysmith, and Carla Linkous Stewart and her husband, Samuel, of Atlanta. He is also survived by three grandchildren, Ione Donoso, J.P. Linkous, and Quincy Linkous, and many nieces, nephews, and cousins, aunts, uncles and friends.
A memorial service will be held Thursday, July 28, at 11 a.m. at Pulaski Presbyterian Church in America, 975 Memorial Drive, with the Rev. David M. Dennis officiating. The family will receive friends Wednesday evening at the church from 6-8 p.m.
In lieu of flowers, memorials may be made in his memory to his grandchildren's educational fund, payable to the "Douglas E. Linkous Jr. Memorial Fund, National Bank, 900 Memorial Drive, Pulaski, Virginia 24301.
Online condolences may be sent to the family by visiting www.seaglefuneralhome.com. Arrangements by Seagle Funeral Home, Pulaski.